Balzers, Liechtenstein / Antzuola, Spain, 9 February 2022 – Oerlikon Balzers, a leading provider of advanced surface solutions, has recently been awarded the Technology Innovation Award by AutoRevista, the leading Spanish trade magazine for the automotive industry. This award recognises the growth achieved in Spain by Oerlikon Balzers, which has offered a diverse and sustainable coating portfolio in this industrial sector for decades.
In late December 2021, AutoRevista presented the Leader of the Year Awards (Premios Dirigente del Año) in a ceremony in Madrid. At this year's awards, the magazine emphasised the importance of the automotive sector working more cooperatively and closely than ever before to overcome the adverse circumstances currently affecting the Spanish automotive industry. Oerlikon Balzers was presented with the Technological Innovation Award (Premio AutoRevista a la Innovación Tecnológica).

Juan Carlos Cengotitabengoa, Sales Director of Oerlikon Balzers Spain, said in his speech when picking up the award: "In an environment which is difficult to imagine and where the industry is witnessing profound change, innovation is the only way to remain competitive".
Oerlikon Balzers' sustainable coating solutions are widely recognised in the automotive industry for their ability to combine reduced wear with increased efficiency, keep emissions low and help conserve resources.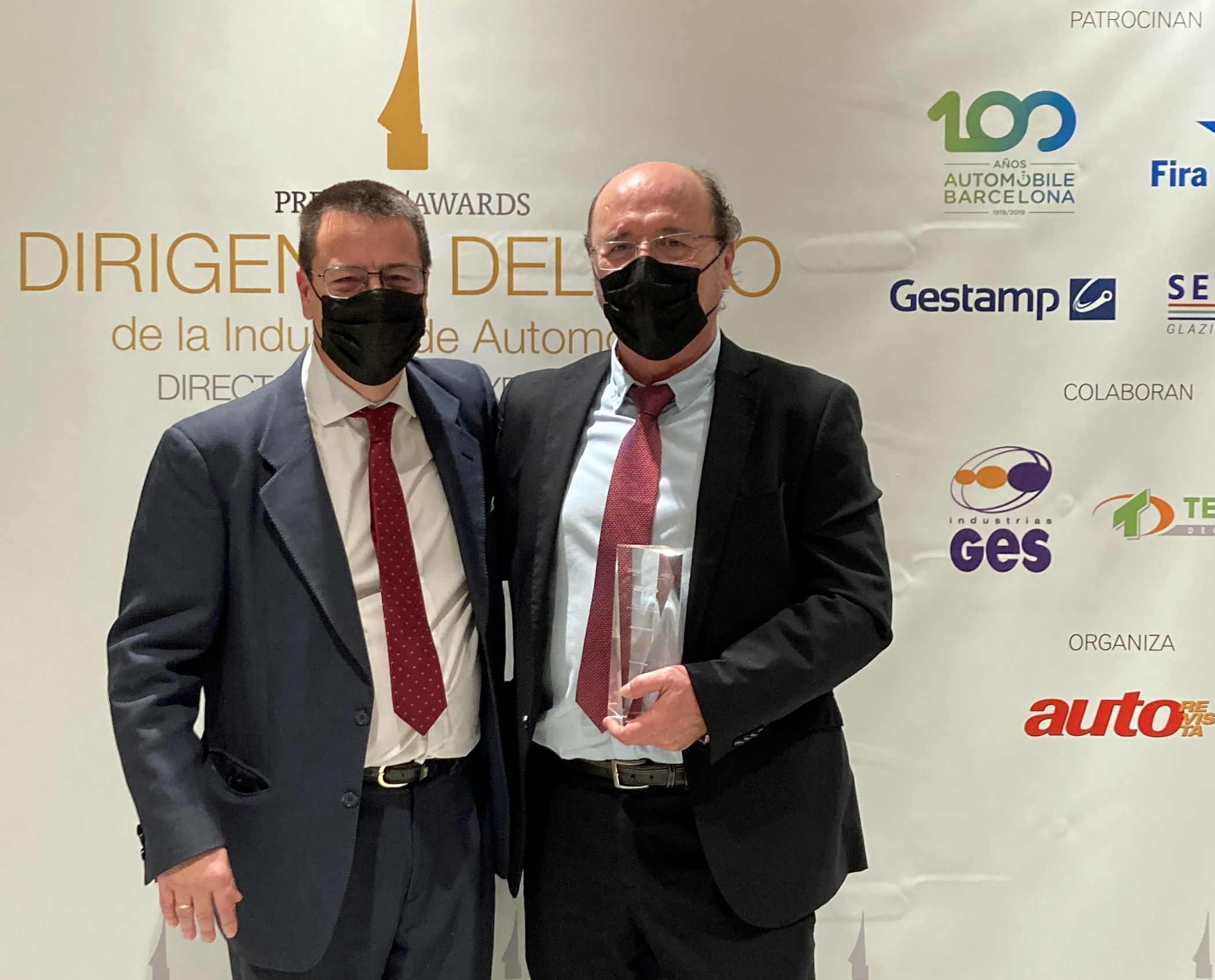 Luis Miguel González, editor-in-chief of AutoRevista, congratulates Juan Carlos Cengotitabengoa, Sales Director of Oerlikon Balzers Spain, on the Technology Innovation Award