14:00 - 14:45h CET Webinar, Germany
Ref.: Matthias Schmitz (Product Manager VacuFil)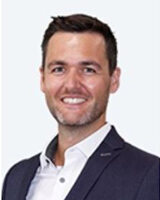 How you can save C02 and production costs by recycling fiber to fiber with VacuFil Visco+
While the recycling world is throwing itself into quantity-limited bottle flakes, the potential of another resource remains largely untapped. The recycling of fiber and fabric residues from production waste to produce high quality POY / FDY not only saves C02, but also production costs. With VacuFil Visco +, BBE offers you the necessary technology for cleaning and evaluating PET waste. In the webinar we will introduce you to the technology and areas of application for fiber to fiber.
Matthias Schmitz has been working at BB Engineering since October 2014, first as project engineer and since 2020 as Head of Engineering Recycling Technology. In this role he is responsible for technology development, machine design and sales support. Versatile investigations in different mechanical recycling technologies but also close interaction with customers are part of his work at BB Engineering.
Privacy Policy
Information on how Oerlikon Textile GmbH & Co. KG deals with your personal data, the purpose for which your data is processed, the legal basis of the processing and what rights you have, you can read at Privacy Policy.