11:00 - 11:45h CET Webinar, Germany
Ref. : Ralf Morgenroth (Head of Engineering Textile Machinery, BB Engineering)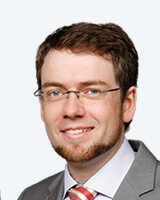 VarioFil – Your compact spinning solution
In this webinar, our speaker Ralf Morgenroth will present our flexible, customized compact spinning system VarioFil. Whether for different feedstocks of standard spinning polymers or recycling, our VarioFil is tailored to your needs. Thanks conversion packages, you can quickly and cost-effectively adapt to market requirements and you are therefore not restricted to one material or one specific process.
Ralf Morgenroth joined BB Engineering in April 2012 and has since then become Head of Engineering Textile Machinery. In this role he is responsible for technology development, is involved in the design process and supports the sales department. In addition, he is also responsible for the commissioning of spinning plants and customer support along the process chain.
Privacy Policy
Information on how Oerlikon Textile GmbH & Co. KG deals with your personal data, the purpose for which your data is processed, the legal basis of the processing and what rights you have, you can read at Privacy Policy.