11:00 - 11:45h CET Webinar, Germany
Ref. : Matthias Schmitz (Head of Engineering Recycling Technology, BB Engineering)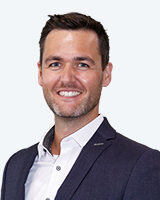 VacuFil – Your future upcycling plant, from waste to value
Our speaker Matthias Schmitz will present the innovative PET recycling system VacuFil. It combines gentle large-scale filtration and controlled intrinsic-viscosity build-up for consistently outstanding melt quality. The vacuum unit – located next to the filter – quickly and reliably removes volatile contamination. The modular structure of the VacuFil range offers numerous possibilities for the process guiding system. Whether as a standalone solution with downstream granulation or as an inline version including 3DD additive feed – customer requirements can be optimally catered for with customized system configurations.
Matthias Schmitz has been working at BB Engineering since October 2014, first as project engineer and since 2020 as Head of Engineering Recycling Technology. In this role he is responsible for technology development, machine design and sales support. Versatile investigations in different mechanical recycling technologies but also close interaction with customers are part of his work at BB Engineering.
Privacy Policy
Information on how Oerlikon Textile GmbH & Co. KG deals with your personal data, the purpose for which your data is processed, the legal basis of the processing and what rights you have, you can read at Privacy Policy.