11:00 - 11:45h CET Webinar, Germany
Ref. : Markus Reichwein (Head of Product Management)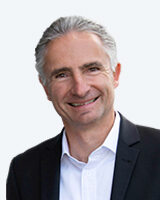 Green Technologies – Join us on the road to a sustainable fiber industry
The right technologies for recycling are key requirement for a sustainable manmade fiber industry. We at Oerlikon Manmade Fibers describe a cascaded approach into new technologies as well as different material sources outlining your need for versatile solutions.
Markus Reichwein joined Oerlikon Barmag in 1994 and started his career in the Industrial Yarn spinning machine research and development team. In 2000 he joined the POY Research Team (2005-2010 technology manager POY) and took over the responsibility for the IDY Research Team and the IDY machine concepts in 2011. He started working in Product Management in 2013 and is Head of Product Management since 2017. His focus lies on optimizing customer values through sustainable, environmental friendly processes and creating additional values by customer oriented solutions.
Privacy Policy
Information on how Oerlikon Textile GmbH & Co. KG deals with your personal data, the purpose for which your data is processed, the legal basis of the processing and what rights you have, you can read at Privacy Policy.