10:00 - 10:45h CET Webinar, Germany
Ref.: Roy Dolmans (Technology Manager Industrial Yarn)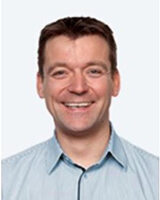 Fasten your seat belt: Oerlikon Barmag's solutions for high tenacity yarns
No seat belt without technical quality yarn. Seat belts play a crucial role in protecting vehicle occupants and reduce the risk of injury and death. Their production from polyester yarn with up to 100 high strength individual filaments is highly demanding – after all, it is all about human lives. Oerlikon Barmag has developed a system concept with a unique, patented technology for this type of high strength safety yarn.
Roy Dolmans has been with Oerlikon Barmag since 2013. After completing his degree in chemistry and his PhD in the field of melt spinning technology at RWTH Aachen University, he joined Oerlikon Barmag. As Technology Manager he has been responsible for Industrial Yarn product area since 2017.
Privacy Policy
Information on how Oerlikon Textile GmbH & Co. KG deals with your personal data, the purpose for which your data is processed, the legal basis of the processing and what rights you have, you can read at Privacy Policy.